Modux One Step Light Solid Eyelid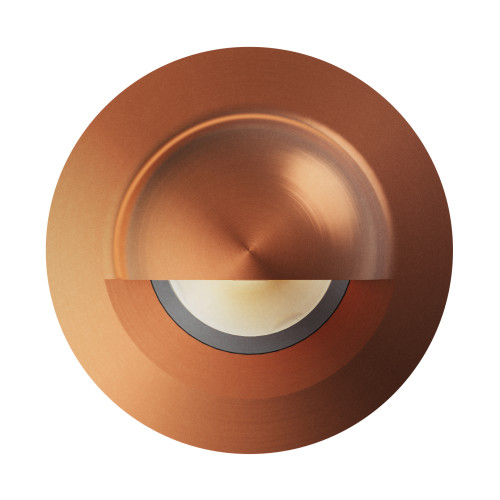 Modux One Step Light Solid Eyelid
The Modux One Step Light Eyelid is an extra compact luminaire, designed for step lighting applications where the fixture needs to be unobtrusive or concealed. This recessed style provides excellent illumination of exterior steps, paths and bordered areas. The eyelid feature eliminates all upward light, providing a precise, glare-free lighting effect.

Precision machined in marine grade 316 stainless steel, copper or powdercoated aluminium, this luminaire achieves IP68 water ingress rating for peace of mind. The modular components and Cree™ 1 watt max LED can be easily replaced if required.
A PVC Mounting Canister is also available from LuxR.

Power supply chart available for download here: https://luxrled.com/product/micro-m1-v1-power-supply-charts

Find a distributor
Specifications
Material

Natural Copper, 316 Stainless Steel or Powder Coated Aluminium

Glass lenses:

Clear, Frosted

Colours:

2700°K, 3000°K, 4000°K, Red, Green, Blue, Amber

Beam [FWHM]:

Asymmetric

CRI [3000°K]:

90+ CRI

Ingress Protection Rating

IP68

Light Engine:

Pin Mounted 1W Cree XPG-3 Chip

Power:

1 Watt

Input Current:

350mA

Forward Voltage:

3vf

Efficacy:

30 Lm/W

Driver:

Remote constant current driver required

Standards:

LM79, CE, UL676, UL1598, UL1838, UL2108

Warranty

Electronics Warranty 5 Years 10 years Copper & Stainless Steel Body 5 years Aluminium Body
Downloads